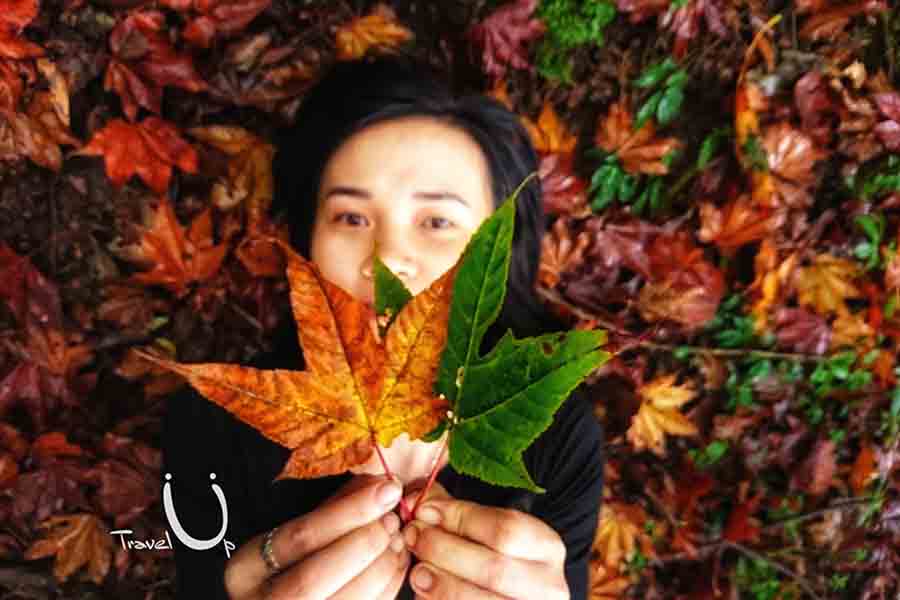 TA LIEN – The mystic forest.
The native Mong call this forest by another name: Co Trau, which means the neck of a Buffalo. Located in Tam Duong – Lai Chau province with the height of 2993 meters, Ta Lien stands out from all other mountains around it. Your journey will lead you to a wonderful place covered by the red of maple trees. But Ta Lien is far more amazing than you can expected: a secluded wood blocks the sunlight, a track full of strange creatures, ancient trees with giant trunk, which are too hight for anyone to see the top, covered by creeper.
You will never see anything like that. Being compared with the forests in fairy tales, Ta Lien is such a mysterious destination you cannot skip.
Có thể bạn quan tâm: Tour Leo Núi Tà Chì Nhù


Theo dõi Fanpage của Travel Up để khám phá thêm về núi Tả Liên
TA LIEN: LEVEL 7/10 · MEDIUM
TA LIEN: 2,993 m high, Ta Leng – Lai Chau
Duration: Tour 2 days 3 nights
Over 15km of mountain and forest road, the terrain has many ancient old forests. Lots of rhododendrons and maple leaves.
Sleeping in a shack at an altitude of 2500m
★ – SERVICES INCLUDED – ★
1. Moving expense
 – Return Bus Tickets Hanoi – Sapa.
 – 16-seat or 29-seat van for the journey to the trek point and back to Sapa.
2. All the housing expense in your trekking
 – Water and food during your trekking.
 – Porter (who carries the food and stuff).
 – Warm sleeping place in the tent.
 – The first breakfast and the last Hot Pot in Sapa.
3. Other services
 – Travel Insurance (20.000.000VND/person – for Vietnamese only)
 – Entrance fee for the local government's management
 – Climbing gear: – 01 raincoat, 02 pairs of gloves, snacks, health kit.
 – Ticket for the Dao Tribe's hot herbal bath.
★ – EXCLUDED SERVICES – ★
– Tips for porter or tour guide
– Price of Xe om.
Destination pictures
Conditions of eating and sleeping