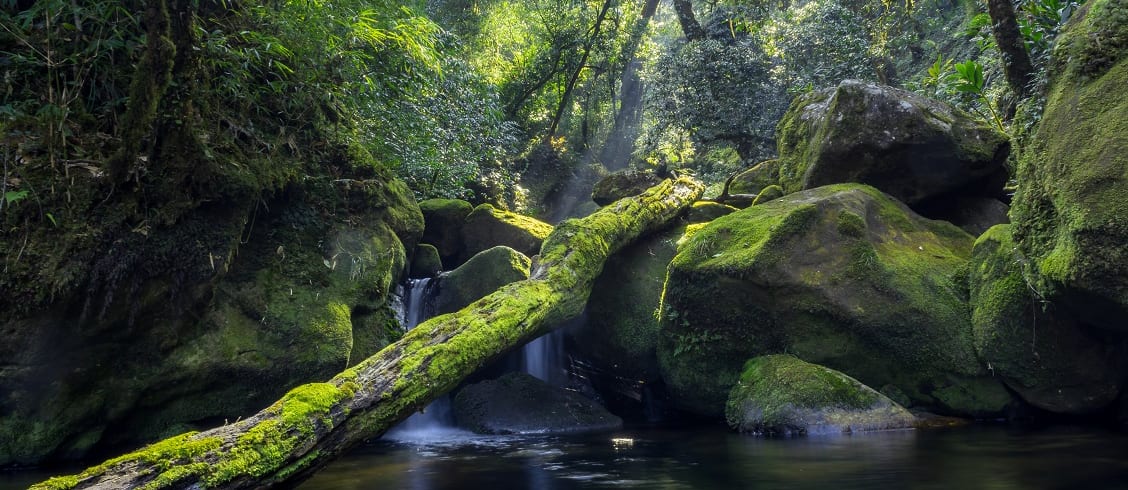 PUTALENG – Deep into the Jungle
Putaleng is the mountain ranked 3rd in the highest mountains in Viet Nam.
Not only famous for limpid streams or the mysterious forest covering mountain slopes, Putaleng also has reputation for special food such as bamboo sprouts, tadpoles, giant frogs. Whoever has a chance to try those food can never forget about them.
Putaleng is a typical mountain of mountainous topography in Viet Nam.
Có thể bạn quan tâm: Leo Núi Bạch Mộc Lương Tử

PUTALENG: LEVEL 7/10 · REALLY HARD
PUTALENG: 3049m high, Ho Thau – Tam Duong – Lai Cha
Duration: 3 days 4 nights tou
Over 34km of forest and mountain roads, many forests, many beautiful streams. Do not hunt the sea of cloud
The road is a dirt road, the first day is very steep and many streams
Sleep in a shack at an altitude of 2100m.
★ – SERVICES INCLUDED – ★
*You just need to make your belongings ready. TRAVEL UP will prepare other stuff and device needed.
1. Moving expense
 – Return Bus Tickets Hanoi – Sapa.
 – 16-seat or 29-seat van for the journey to the trek point and back to Sapa.
2. All the housing expense during your trekking
 – Water and food during your trekking.
 – Porter (who carries the food and stuff).
 – Warm sleeping place on the mountain.
 – The first breakfast and the last Hot Pot in Sapa.
3. Other services
 – Travel Insurance (20.000.000VND/person – For Vietnamese only)
 – Entrance fee for the local government's management
 – Climbing gear: – 01 raincoat, 02 pairs of gloves, snacks, health kit.
 – Ticket for the Dao Tribe's hot herbal bath.
★ – EXCLUDED SERVICES – ★
– Tips for porter or tour guide.
– Price of Xe om (in case).
Destination pictures
Conditions of eating and sleeping