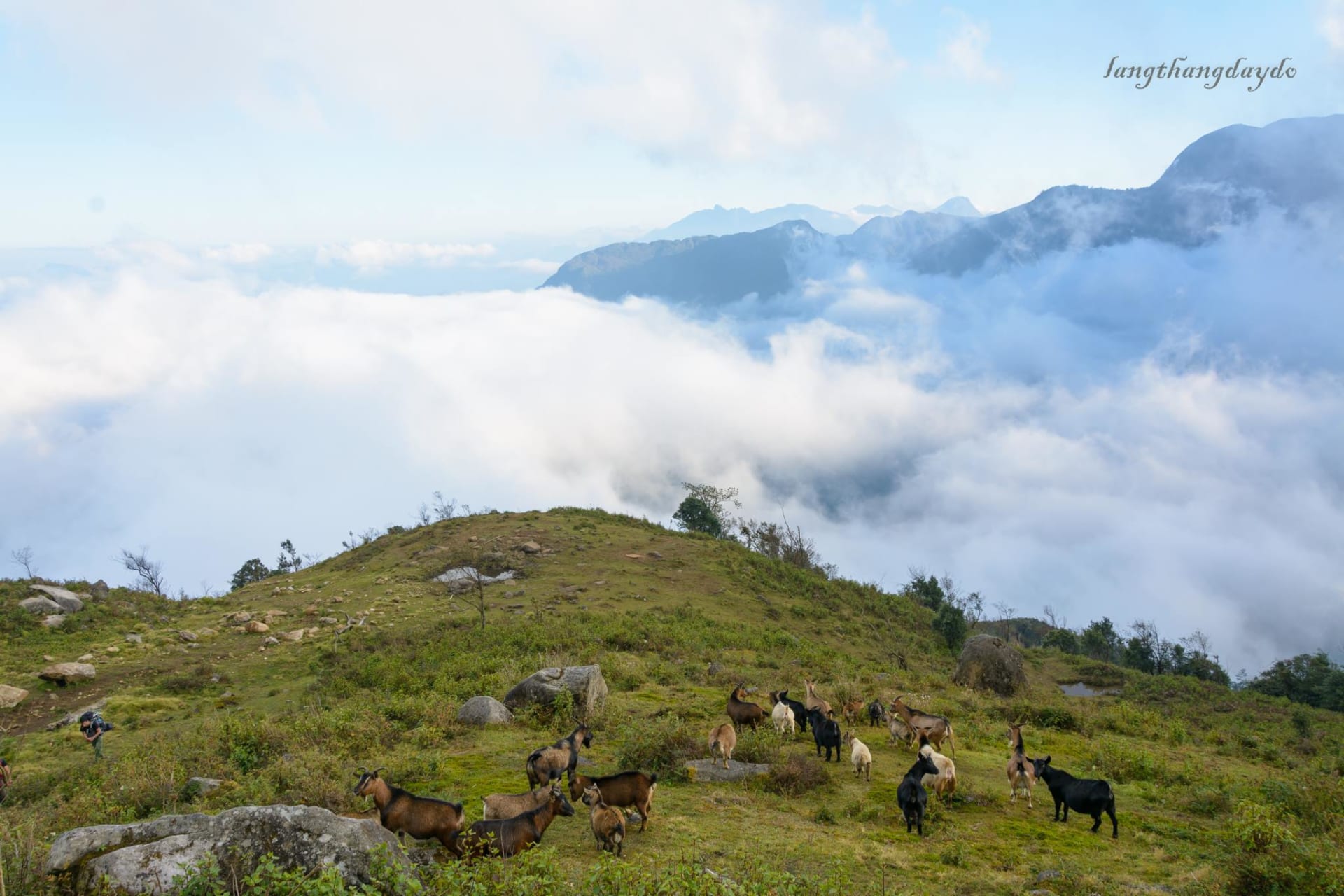 NHIU CO SAN – the Buffalo's Horn Mountain

Nhiu Co San is not the only name of this mountain. The natives Mong Tribe call it "Sung Trau" mountain (buffalo's horn).
This mountain is quite strange and new to Vietnamese trekkers. It is one of 10 highest mountains in Viet Nam with pristine vegetation. You will be surprised by the winding pathway through in the bushy wood, the foggy landscape, the feeling of lichen under your feet or a faraway mountain covered by cloud.
A tour at mid range in 2 days 3 nights will be the suitable one for all trekkers. 
Có thể bạn quan tâm: Tour Leo Núi Tả Liên


Theo dõi Fanpage của Travel Up để khám phá thêm về Nhìu Cồ San
NHIU CO SAN: LEVEL 7/10 · MEDIUM
NHIU CO SAN: 2965 m high, Trung Leng Ho – Bat Xat – Lao Cai
Duration: Tour 2 days 3 nights
Crossing 19km of mountainous roads, the terrain has many old forests. Hunting clouds, playing Ong Chua waterfall.
Sleeping in a shack at an altitude of 2500m
★ – SERVICES INCLUDED – ★
1. Moving expense
 – Return Bus Tickets Hanoi – Sapa.
 – 16-seat or 29-seat van for the journey to the trek point and back to Sapa.

2. All the housing expense in your trekking
 – Water and food during your trekking.
 – Porter (who carries the food and stuff).
 – Warm sleeping place in the tent.
 – The first breakfast and the last Hot Pot in Sapa.

3. Other services
 – Travel Insurance (70.000.000VND/person – for Vietnamese only)
 – Entrance fee for the local government's management
 – Climbing gear: – 01 raincoat, 02 pairs of gloves, snacks, health kit.
 – Ticket for the Dao Tribe's hot herbal bath.
★ – EXCLUDED SERVICES – ★
– Tips for porter or tour guide (in case).
Destination pictures
Conditions of eating and sleeping