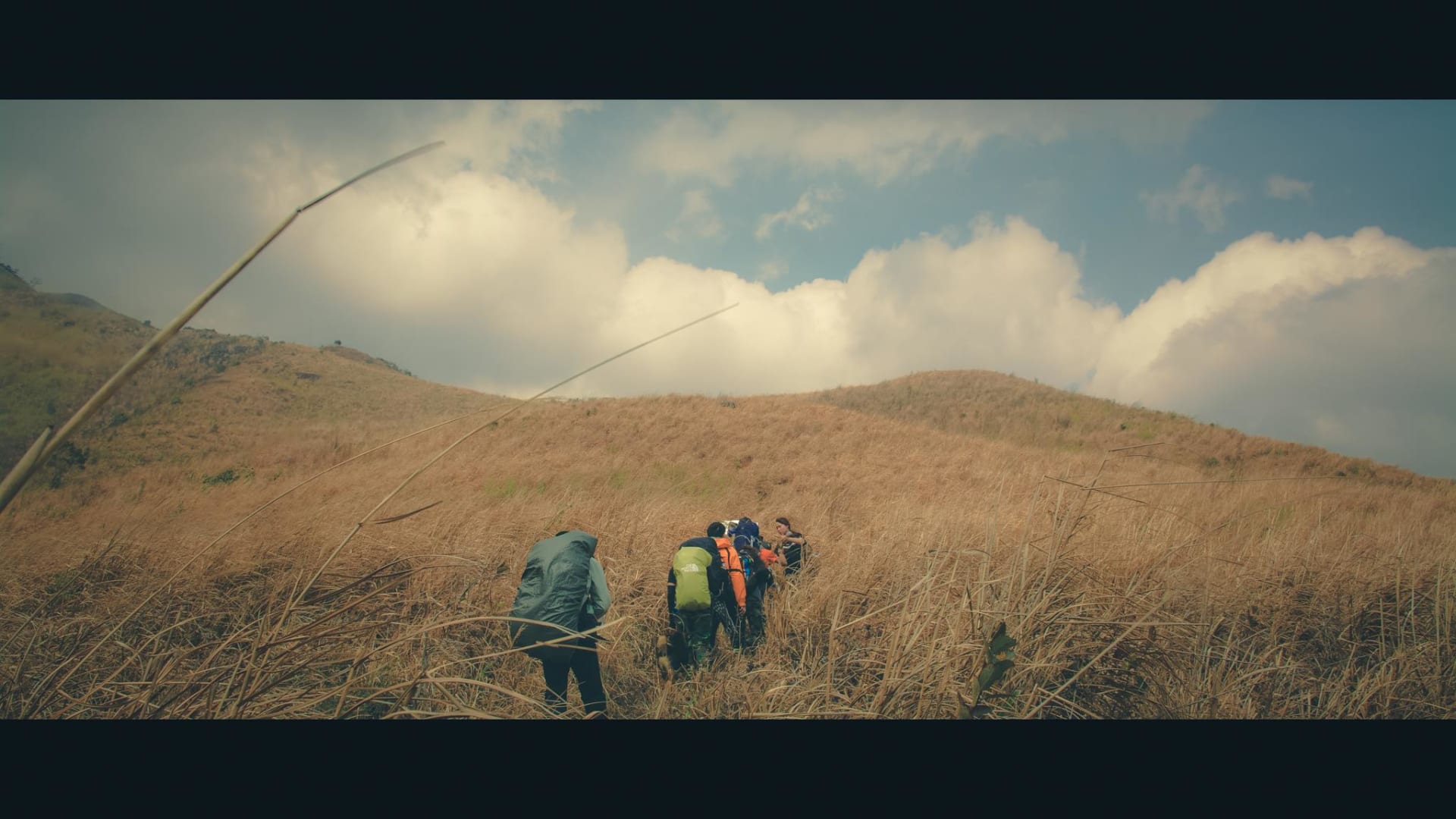 CONQUERING LUNG CUNG
Lung Cung used to be in the top 10 highest mountains in Vietnam before Chung Nhia Vu was discovered. However, this route has always been popular not only for that reason.
Isolated in Tu Le, Yen Bai, quite far away from other mountains with a difficult road to reach the foot of the mountain, Lung Cung contains a very unique beauty. Dreamy reed hills in every frame, dimly lit bamboo groves, and the most spacious peak of all the mountains in Vietnam, where on a beautiful day and with some "good dignity", we can feel like walking together on a prairie floating in the sea of clouds on all sides.
LUNG CUNG: DIFFICULTY LEVEL 6/10 · MODERATE
LUNG CUNG: 2925m high, Tu Le – Yen Bai
Tour duration: 2 days and 3 nights
Trekking through 19km of mountainous and forested terrain. Potential for cloud hunting
Sleeping in a shack at an altitude of 2500m
★ – INCLUDED SERVICES – ★
Cars to travel between Hanoi and Yen Bai
All meals for 3 days, including the last day's hot pot
Food that provides enough nutrients and energy for trekking members
Dedicated water purifier
Drinking water: an 800ml water bottle to be given out from the beginning (Water is refillable on the trek)
Porters who carry the group's and your personal belongings
Rooms to stay on the mountain
Travel Insurance (500,000,000 VND/person/case)
Trekking equipment includes: Raincoat, gloves, trekking pole, headlamp, 20L backpack, personal water bottle
Medal for conquering Lung Cung
Motorbike taxi
★ –  SERVICES NOT INCLUDED IN THE TOUR – ★
VAT
Tip for the tour guide and porters
Other personal expenses
★ –  WHAT YOU NEED TO PREPARE – ★
A pair of trekking shoes (high-neck shoes are the best) that are comfortable, well-fitted, and have a non-slip outsole
Clothes for 2 days and 1 nights on the mountain:
– 2 long pants (preferably quick-drying pants) and 1 long-sleeved jacket (preferably a thin windbreaker) to wear when trekking.
– 3-4 T-shirts
– Warm and thick coat for use in the evening while at the shack
– 1 super thin sweater or down jacket to wear to bed
– 1 pair of slippers for use at the shack
– Scarves: avoid wool scarves, we recommend the use of fabric scarves or bandanas as they are quick to dry in case of getting wet.
– 3-5 pairs of long, thick socks (do not use low-neck socks)
– Other personal items: mosquito repellent, sunglasses, hat, camera, underwear, toiletries
Heating patches
Personal medication
Personal Identification
Destination pictures
Conditions of eating and sleeping