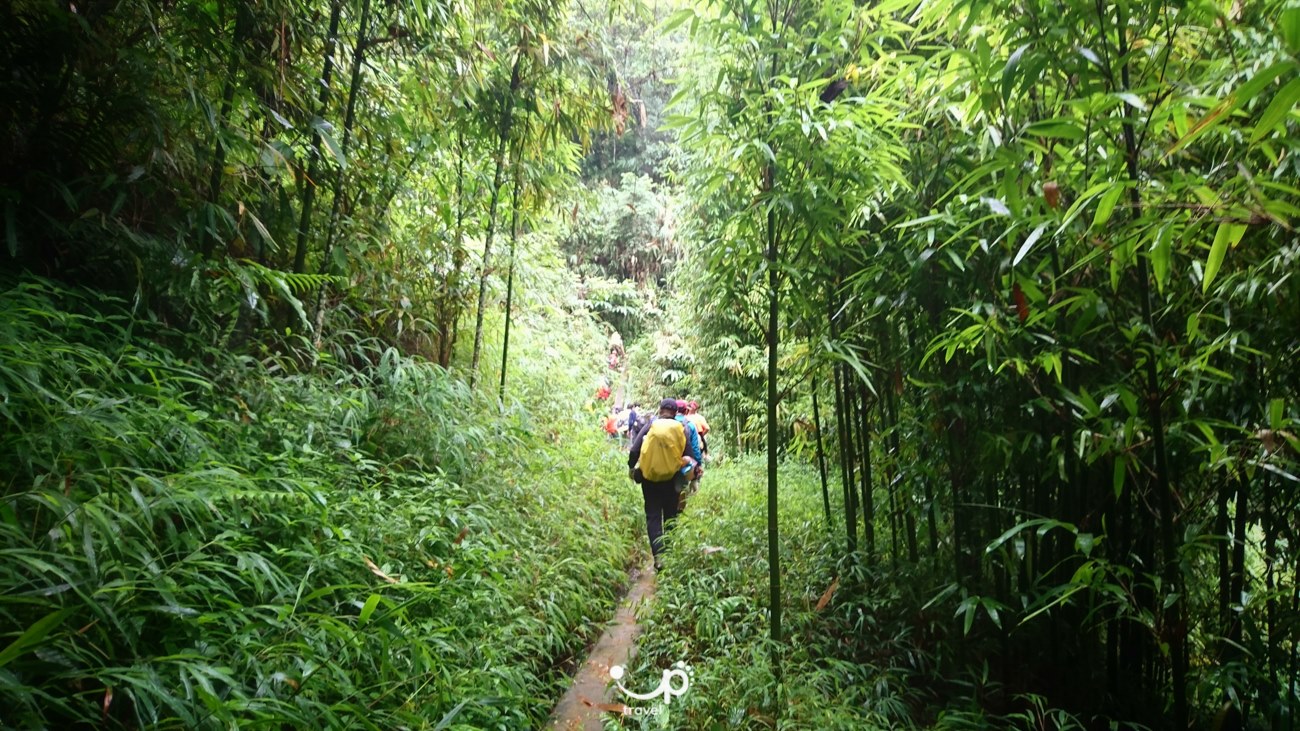 PAVIE TREKKING TOUR
The ancient stone road Pavie is the road connecting the two districts of Bat Xat (Lao Cai) and Phong Tho (Lai Chau), which existed before the 4D arterial highway running through the present O Quy Ho pass.
The construction of this road was initiated by the French in 1927 with the purpose of patrolling and minerals and cardamom transporting. Nearly 50,000 Mong and Dao people sweated and died during the 5-year period to complete 80 km of this paved trail. With the development of modern roads connecting the two provinces of Lao Cai – Lai Chau through O Quy Ho pass, the road is now gradually forgotten in the middle of the deep forest, with only about 30 km of stone road still existing to this day.
You will start the trek from Sang Ma Pho village, through the relatively unspoiled forest where the Pavie road is still preserved the most. Along the road, there are still traces of some graves of those who participated in the construction of Pavie. The stone road covered with moss, zigzagging through the forest will eventually bring the trekker to the old French airport at the foot of Nhiu Co San mountain, which is also the ending point of this heritage journey.
PAVI ANCIENT STONE ROAD: DIFFICULT LEVEL 5/10 – EASY
Duration: 3 days and 4 nights
Trekking through 32km of mountain trails with many forests and streams
Trails and paved roads through old forests and ethnic villages
Sleep in a shack at an altitude of 1800m
★ – INCLUDED SERVICES – ★
Car to travel between Hanoi and Tram Tau (2-way)
All meals for 3 days, including the last day's hot pot
Food that provides enough nutrients and energy for trekking members
Dedicated water purifier
Drinking water: an 800ml water bottle to be given out from the beginning (Water is refillable on the trek)
Porters who carry your group's and personal belongings
Rooms to stay on the mountain
Travel Insurance (500,000,000 VND/person/case)
Trekking equipment includes:
– Raincoats, gloves, snacks
– Trekking pole, 20L backpack, personal water bottle (to be collected back at the end of the tour)
Souvenir medals
Motorbike taxi if available
★ –  SERVICES NOT INCLUDED IN THE TOUR – ★
VAT
Tip for the tour guide and porters
Other personal expenses
★ –  WHAT YOU NEED TO PREPARE – ★
A pair of trekking shoes (high-neck shoes are the best) that are comfortable, well-fitted, and have a non-slip outsole
Clothes for 2 days and 1 nights on the mountain:
– 2 long pants (preferably quick-drying pants) and 1 long-sleeved jacket (preferably a thin windbreaker) to wear when trekking.
– 3-4 T-shirts
– Warm and thick coat for use in the evening while at the shack
– 1 super thin sweater or down jacket to wear to bed
– 1 pair of slippers for use at the shack
– Scarves: avoid wool scarves, we recommend the use of fabric scarves or bandanas as they are quick to dry in case of getting wet.
– 3-5 pairs of long, thick socks (do not use low-neck socks)
– Other personal items: mosquito repellent, sunglasses, hat, camera, underwear, toiletries.
Heating patches
Personal medication
Personal Identification
Destination pictures
Conditions of eating and sleeping